Dr. Daren Heyland, the creator of My ICU Guide, will guide you through this website. You'll find videos on each page showing you how to use the website to learn about the ICU and how to get the medical care that's right for your loved one. Click on the arrow in the image below to watch the first video:
*Click CC in the play bar or C on your keyboard for subtitles/closed captions
Having a family member or friend in the Intensive Care Unit (ICU) can be very stressful. A patient may be in intensive care because of an accident, an illness, or for treatment after having a major operation, and relatives and friends will be worried about them. The ICU is a strange environment with lots of machines, noises and monitors, and patients are usually very sick. Seeing the patient there for the first time can be very distressing. They are likely to be connected to a number of machines and drips and will often look very different from how they normally look. You may have a lot of questions about the care your family member may receive.
Since your family member cannot communicate, we may need your help to make decisions about their care. This guide and questionnaire provides you with information and support, and will help you and the ICU team better understand how to care for your family.
The medical team will want to review with you the overall goals of care and may ask you to be involved in making some decisions about treatments. For some ICU patients, treatment with life-sustaining therapies is 'time-limited.' One of the most important decisions that may arise is whether to continue using invasive technologies to prolong life alongside medical management and symptom control, or to focus only on medical management and symptom control.
We suggest you go through each tab to the right and read the information presented. When you are finished, click on the tab, " My ICU Questionnaire ™" and complete the questionnaire about you and your family member. It will take about 20 minutes and when you are finished, you will get a report of the results that you can share with the clinical team looking after your loved one. We hope the information we present in this website will help you cope with the stress of having a loved one in the ICU and that they information in the report that you provide to the clinical team will help them get to know you and your loved one better.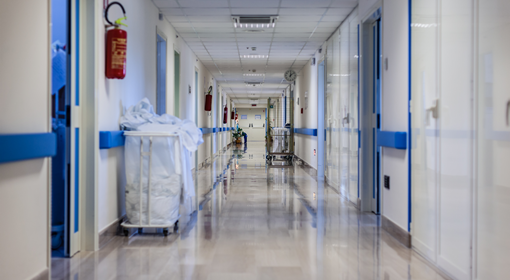 About the ICU
An Intensive Care Unit (ICU) is a department in the hospital that provides specialized care for patients.  It is sometimes also called a critical care unit. The health care team in the ICU has experience treating patients with severe and life-threatening illnesses or injuries.
While your family member is in the ICU, they will be checked often by the health team, and may have many machines attached to them. Some of these machines are used to monitor the patient's conditions – for example, to check heart rate. Other machines provide treatments, such as medications, or help the person breathe.